Shankar Jaikishan – The King Music Composers Duo
This short e-book covers the biographical notes of one of the most famous music composers duo Shankar Jaikishan. The discography and a comprehensive resource guide about the composers duo have been presented on the website.
Download E-Book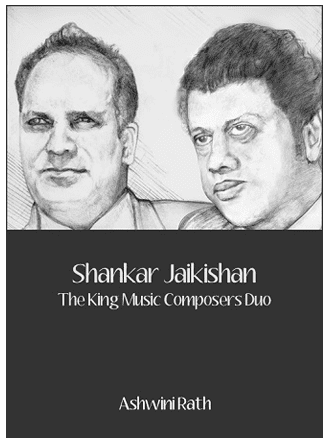 Albums/Scores
Author's Note
Comprehensive information about the musical journey of the King composers-duo Shankar and Jaikishan
This website making has been an extended dream. A huge effort has gone into casting music information to online database. Many people have contributed significantly with their encouragement and support during the making of the website.
I acknowledge the effort by Sonu Kumar for reviewing texts and music albums for accuracy and for providing pictures of albums and Shankar Jaikishan personal photos. I am grateful to Dr. Chander Mehta for his invaluable information about his personal interaction with Shankarji and Jaikishanji, and about their music in general. I also acknowledge support and cooperation of Shankar Jaikishan fans like Mr. Sandeep Apte and Mr. Sudarshan Pandey during the making of this website.