Shankar Jaikishan – Emperors of Music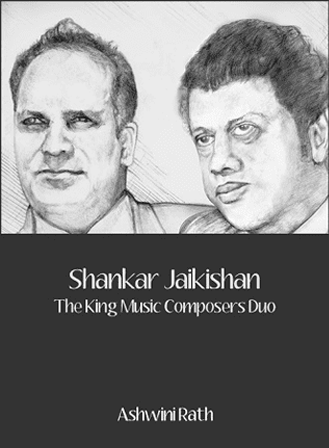 Published: 2018
|
Pages: 11
|
ISBN: N/A
Biography of musical duo Shankar Jaikishan.
This short e-book covers the biographical notes of one of the most famous music composers duo Shankar Jaikishan. The discography and a comprehensive resource guide about the composers duo have been presented on the website.
What you will find in this eBook
Shankar – the Greatest Composer and Musician
Shankar was entirely dedicated for musical innovations during his whole life; it was his diwanapan. He created diverse...
Fame and Fate
Shankar Jaikishan became highest paid music directors of their time. Movies attracted people to movie halls…
Jaikishan – the Best Composer of Romantic Tunes
Jaikishan can safely be termed as the best ever composer of romantic tunes. His ability of composing background…
Post-Jaikishan Era
Shankar kept the brand name intact by retaining the name Shankar Jaikishan even after Jaikishan's death. In spite of all odds…
Formation of Duo
Shankar and Jaikishan developed an instant bond due to similar musical interests and ambitions and became colleagues…
Innovations and Versatility
Shankar Jaikishan gave birth to distinct persona for each actor in their movies. They created a Chaplin-like tramp image…
Ascent of Musical Geniuses
Their albums of Awara, Nagina and Poonam among others established them as the leading composers-duo. Later, music scores of Awara and Shree 420…
Inspirations for Next Generations of Composers
Shankar Jaikishan exploited and extended musical horizon in the twentieth century, and gave young Indian Republic an expression and an identity…